That's a gluey nightmare to face – an emergency plumbing situation at your home or office. Imagine water spilling on the floor continuously from the tap or a blocked toilet or drain (yuck!), or shower leaks or any other issue related to plumbing – it's a scary show and enough to give you stress. If you ask me, a plumbing emergency is the last thing I would want on any day. It is disgusting, creepyand can drill a hole in your pocket. Usually, we think any plumbing issue will not be expensive but facing an emergency and not contacting the right plumber in Brisbane may cost you high. At these times, it is always advisable to get in touch with the right professional to allay further damage to your home or office. This post will shed some light on getting the best services of plumbing in Brisbane and what one shall do when face a panic situation.
How Professional Plumbers In Northside Brisbane Help When An Inevitable Plumbing Issue Arises?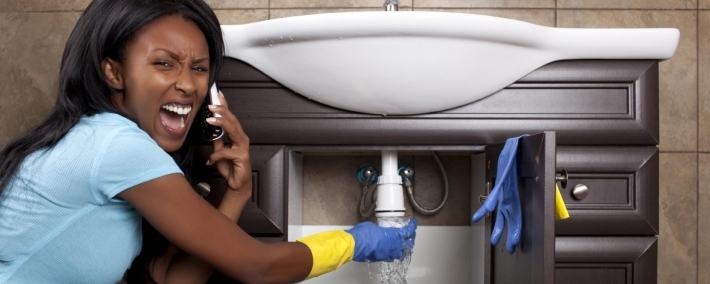 Panicking will not solve the problem, thus staying calm and alert will help in making the situation better till the plumber arrives. Follow some logical steps in order to combat the emergency plumbing situation –
You can shut the fixtures of water flow where the problem is arising.
Try shutting the main valve or the main source of water
Quickly turn off the water heater or gas connection to avoid overheating and chances of bursting out.
Immediately call the trusted and recognized professional for plumbing in Northside Brisbane
Constructive Essentials to Consider While Hiring the Best Plumbing Services in Brisbane:
As I mentioned above, when in an emergency plumbing situation, quickly contact a plumber. Now checking on points that are mentioned below in a panic condition seems irrational, but it is easy to run an eye on some crucial parameters when you want to hire a professional plumber for your needs at home or office. Have a look –
Check If They Are Qualified and Certified:

All the plumbers in Australia should be certified and licensed from Plumbers and Drainers Board and gasfitters. Also any plumber performing commercial plumbing shall be licensed with Queensland Building Service Authority.
Availability When An Emergency Occurs

:

A good plumber will have 24/7 services for their customers, as emergency doesn't knock the door by ringing the bell. They should be prompt in appearing at the scene and should get to work right away.
Check Quality of Parts Being Installed:

Make sure the plumber uses genuine parts and tools required for mending the blockage, ruptured pipes, blocked toilets, shower leaks and other issues. Often cheaper products are misleading thus, ask for original parts with covered warranty.
Keep your place safe and clean with the right service providers of plumbing in Brisbane! Having the right professionals working for you can be a blessing in disguise. All the best with everything!